I have shared before that 2020 was a tipping point for sales and in looking at the most recent Salesforce – State of Sales report, it is evident that Sales Operations will play a significantly important role in connecting the dots and driving sales success.
In the area of strategy, many are seeing their roles increase in defining the strategy and it makes sense in that this is where the data should live, the data that will help guide the organization. The challenge we continue to see is that Sales Operations and Sales Leadership continues to struggle with getting actionable data. It is only complete data that can guide your changes and give you the ability to make the changes needed to survive and prosper.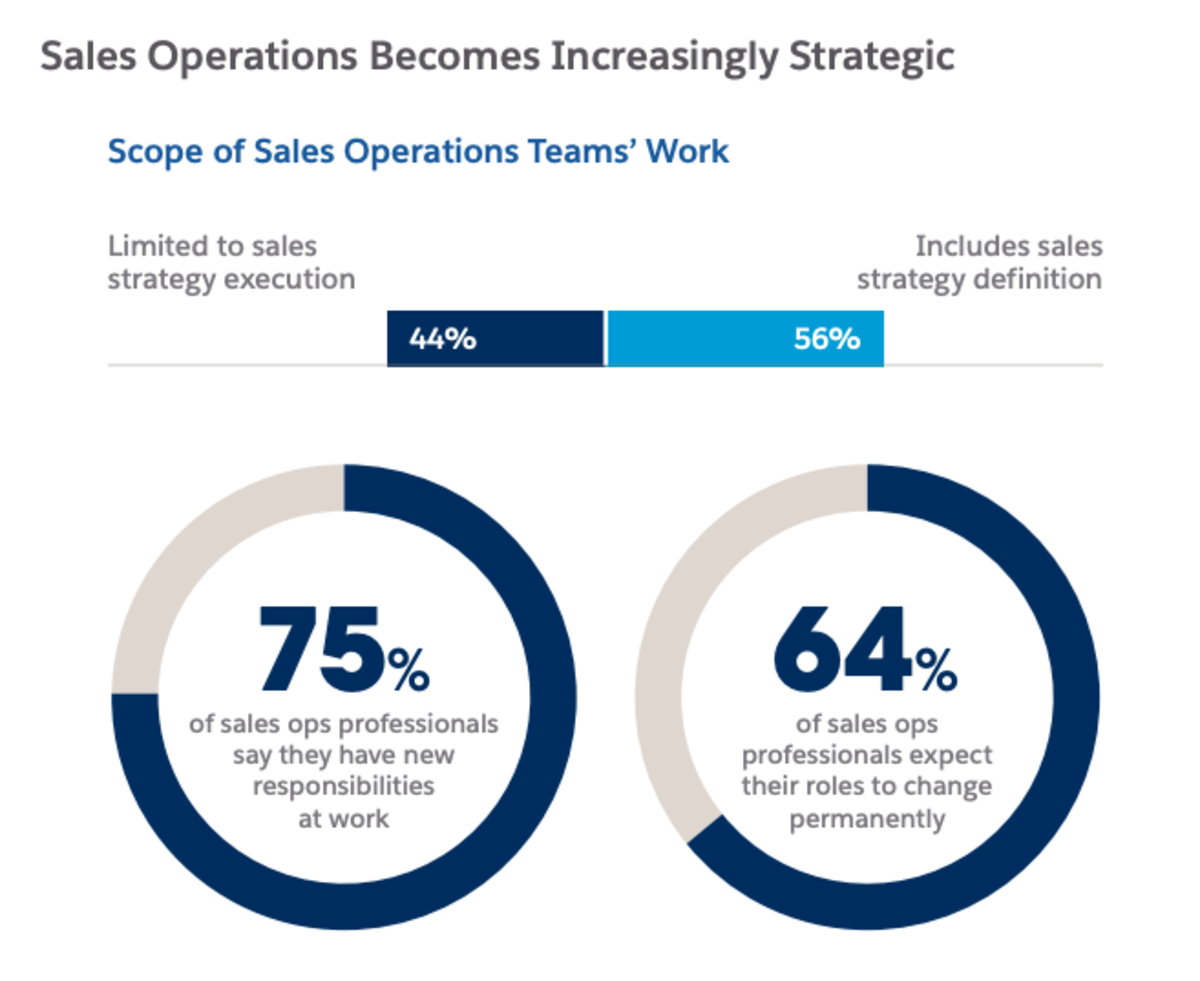 While this stat is more about the customer experience, it also speaks to the silos that are inherent with sales tech and how many if not most are point solutions that communicate little to now value to the collective sales data needed.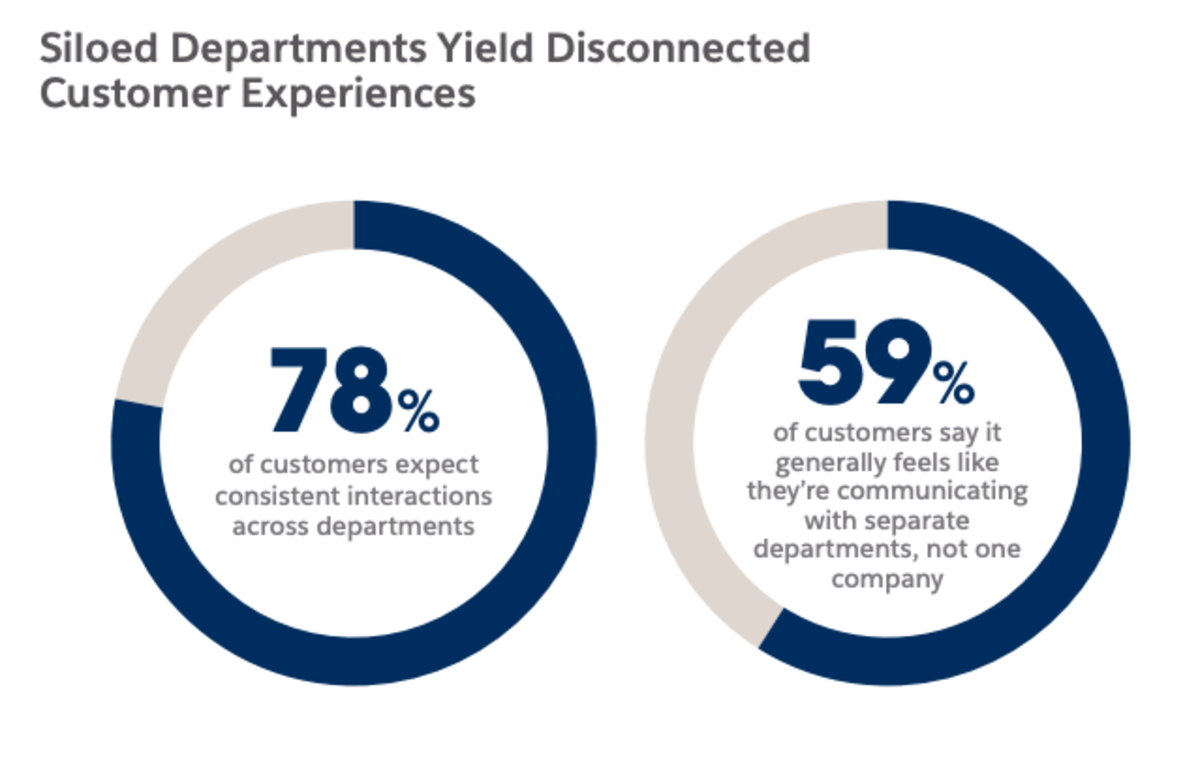 This stat interested me in that we all know that last year exposed the gap in data and the ability to change at speed meaning that companies' technology needs changed significantly. The one I love is one we shared findings about during our recent Digital Transformation – the Revenue Imperative round table, companies are implementing changes faster.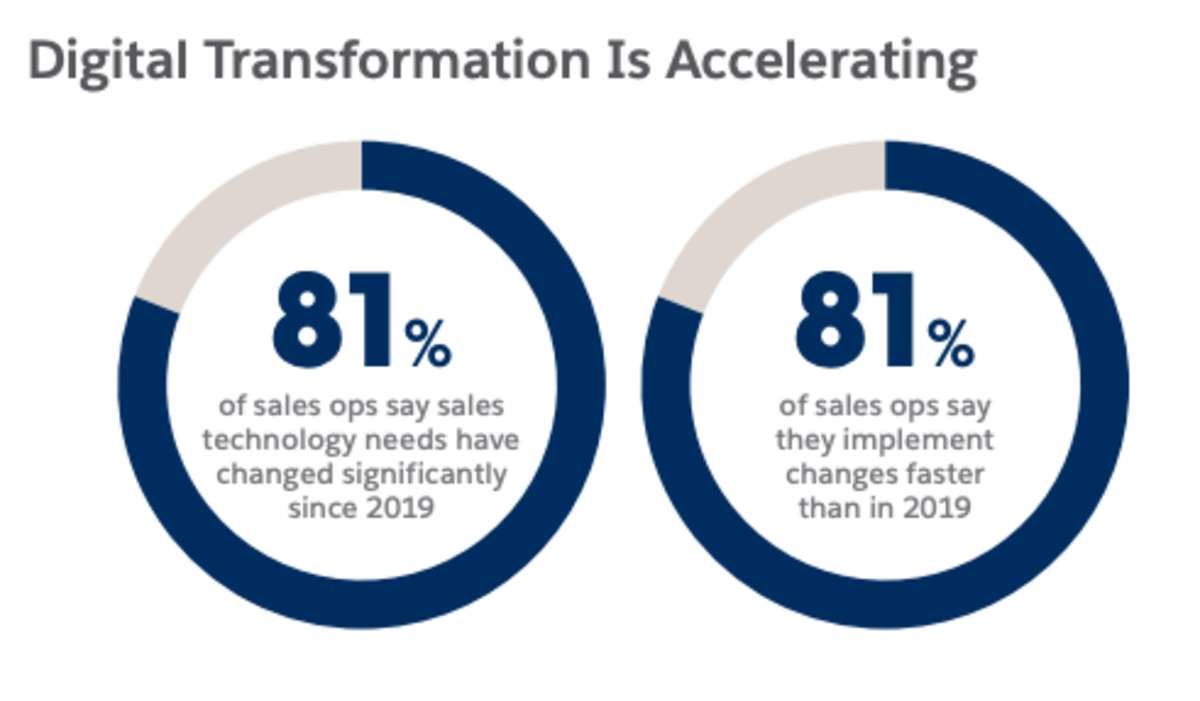 Let's be honest, the micro digital transformation in your sales ecosystem has been going on for some time, there is nothing new there. The part that stands out is organizations are implementing changes faster but most are not in a significantly better spot than they were in 2020, data is still elusive. So does that mean that these changes being made with limited or incomplete insights?
At the end of the day, stats are great but what will you do differently to evolve your sales operations?