This year's State of Global Enterprise Sales Performance is out and with the changes 2020 caused, a great read.
Few things that stood out in the report.
Things changed…well of course! But with 75% making changes to revenue goals, I would ask how that effort went? How long did it take? What did the data show a couple months in, need to change again? Odds are it took a significant amount of time and by the time it was done, the impact was limited.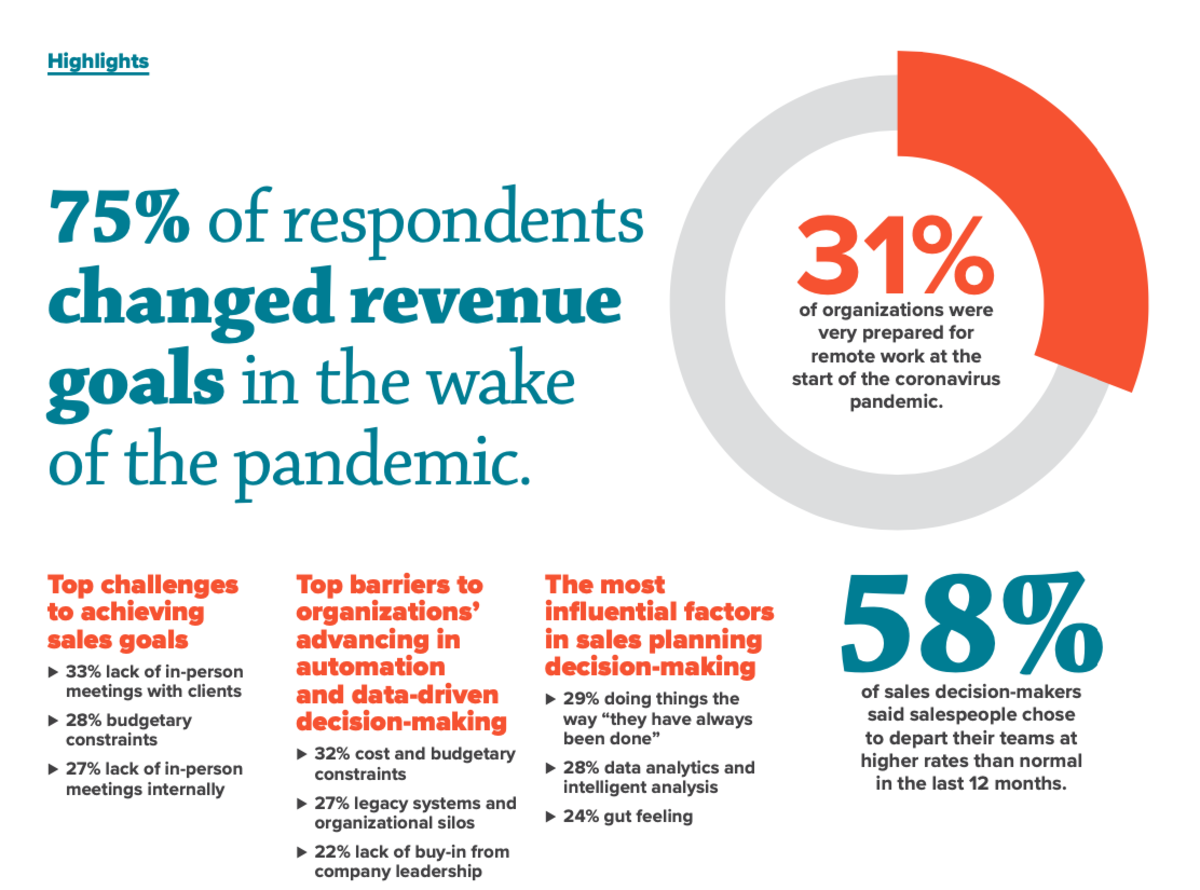 Talent can leave far more easily since many have embraced remote. No longer does geography control a percentage of rep attrition so we now need to do a better job of providing transparency in comp and make sure it is competitive.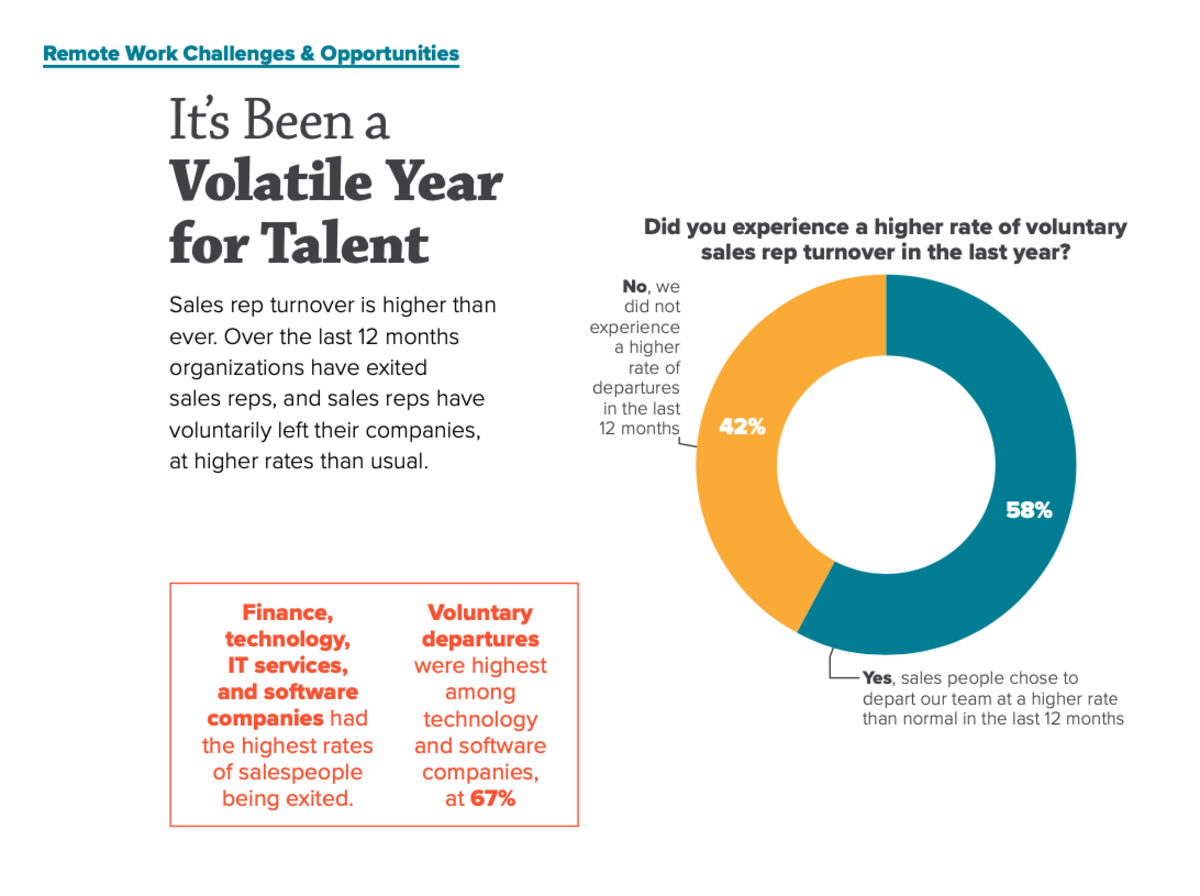 Sales tech use is growing but actionable data continues to be a problem. This was shared during our recent Digital Transformation/Revenue Imperative round table (Link in comments) and is something many face, lots of disconnected tech, not sharing and bringing forward actionable data while giving the ability to make change quickly. What we call operational agility.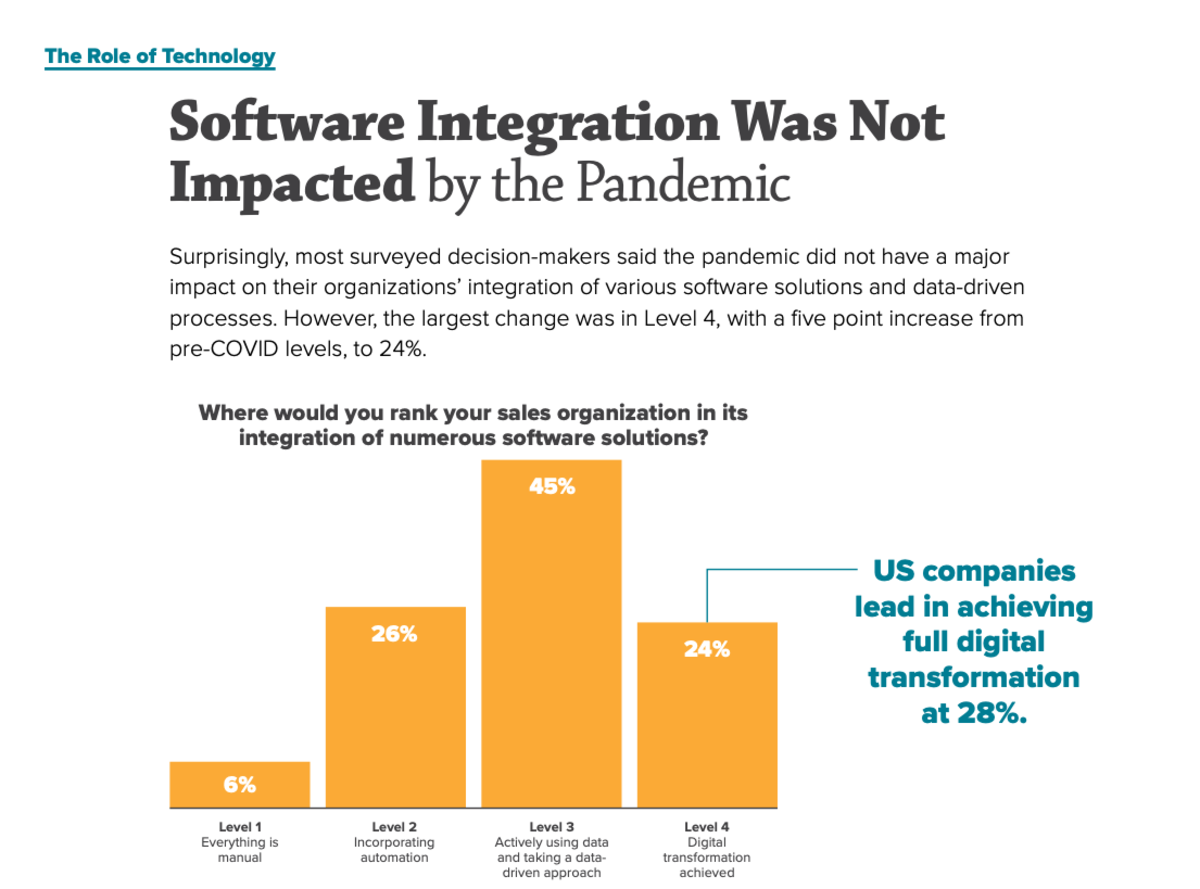 Change can be good as long as you prepare and adapt, now is the time to connect the dots in your revenue performance, getting the intel you need to make decisions confidently.